Automatic Pre-Stretch Pallet Wrapping Machine
February 26, 2021
0 Comments
---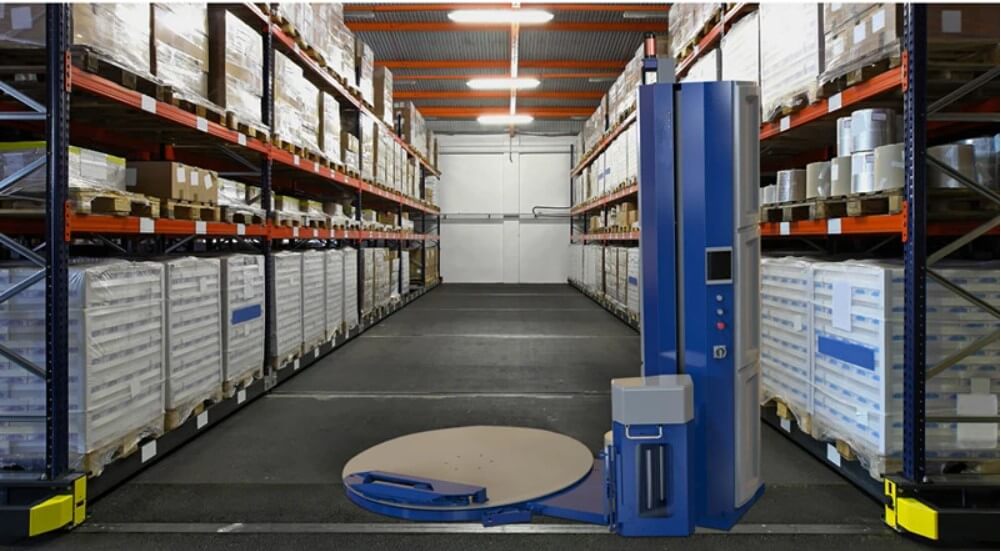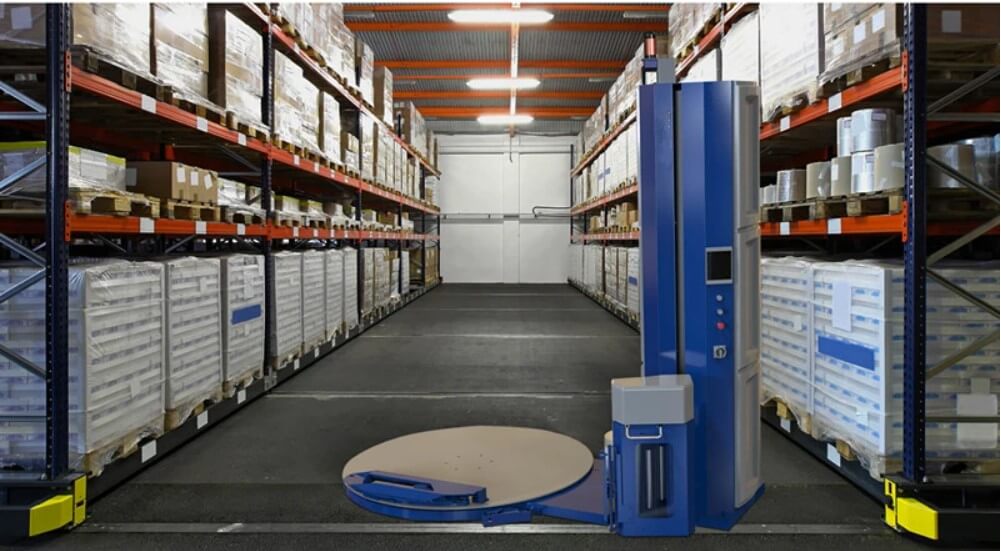 Intelligent remote control a key to complete
Equipped with intelligent remote control device DriveX, workers do not need to get off the truck, with just one button, to complete the automatic packaging process, a remote control can remote control multiple machines.
Features
Automatic slitting device standard        Intelligent video sensor Standard
Constant hatching Standard             Packing intensity variable (electronically adjustable)
Power pre-stretch film delivery system    Rope System Standard
Optional integrated weighing             Operational requirements  Air does not need
Merits
1.Remote control system : To save 150 seconds
Drive X is be equipped with intelligent remote control system .Press the button, the machine can automatic finish the wrapping process . A remote control can be worked for multiple machines
2. Drive X own Film cut and clamp system (Automatic)    Every Load Save 180 seconds  . Waste Film:0 grams
3.Drive  X mute turntable system, Use wearable and  mute technology .Machine works quite, extend life of turntable
Noise<38 db          Free Warranty: 1 year
4.Drive X constant force film delivery system, avoid the corner of carton damaged when wrapped and make sure any shape pallets can be wrapped perfect.
Pre-stretch rate: 350%    constant force error<1.8%    Save film: 30%
5. New Stretch the new rope system to enhance the tightness of products and pallets bound, even when subjected to severe vibration, the goods can`t slip from the pallet. While addressing the damage to the bottom when the forklift pallet stretch film. Reduce product damage during transport. Full and partial justice system replaces traditional packaged level.
6.ABS plate  against -strike
7.Intelligent LCD touch screen  (5.5 inch)
Tags:
Pallet wrapper