How many types of mold flipper are there?
April 17, 2023
0 Comments
---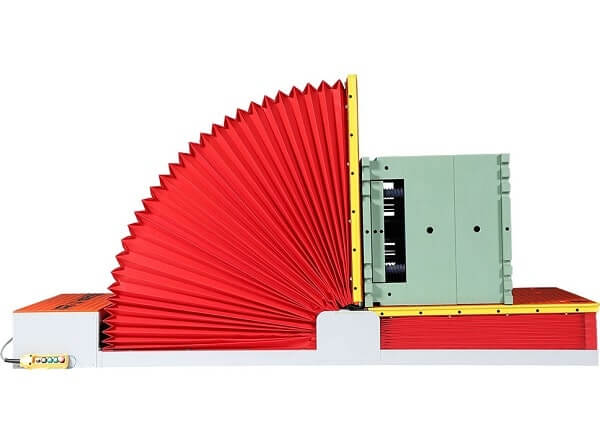 Maybe you have seen too many types of mold flipping machine from the market and wonder what is the difference between them and how to choose the right model for your own. Today, we will make a brief introduction of each mold flipper to you.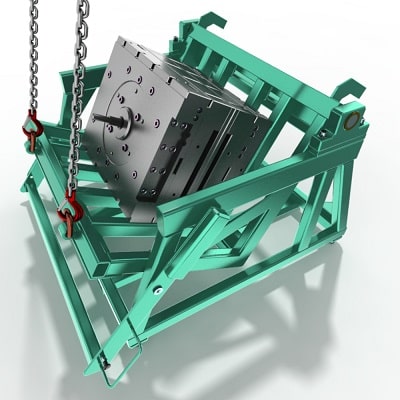 It's a simple mechanical device to turn injection molds safely to 90 degrees. The max load capacity of this device is 5 tons. It's essential to use a lifting device when handling the mold's turnover. The principle of this device is very simple, the mold is loaded to the surface of the turner's basket, lift the tilted edge by means of a suitable lifting device such as crane or hoist with good lashing material. When it's turned over to the upper position, a supportive beam is used to secure the load.
The typical feature or benefit of this mechanical turner is its low costs and simple operation with very limited space required.
2. Wing Turner: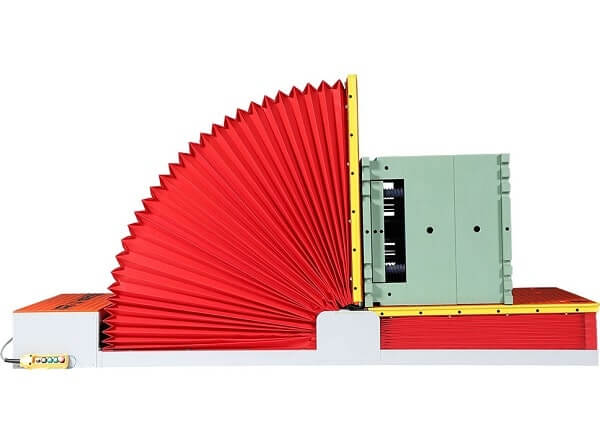 The wing turner is designed for turning molds safely by 90 degrees. This mold flipper has high capacity up to 40 tons. The whole machine is available to embed into the ground with floor level loading and discharging, which saves too much space for you.
This mold flipper is driven by hydraulic cylinders with independent oil circulation system. If the machine is embeded into the floor, operators can manipulate the loading and discharging just by mobile handlingequipment without to use hoist or cranes. And this stable and spacious working surface is also can be used for service work on the mold.
3. Drum turners: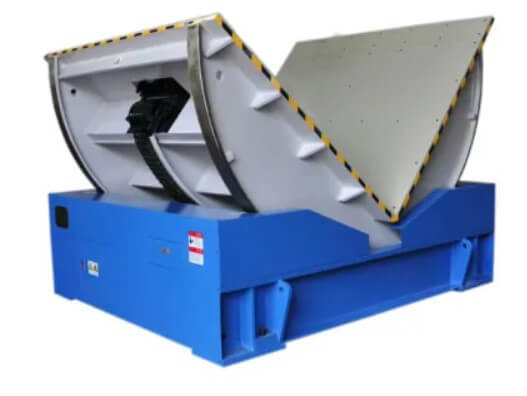 This mold turning machine rotates the molds 90 degrees and driven by its own unit. There is electric motor with chain and gear system to take care of the rotation, making the process running smoothly.
The benefits of this drum turner is its simple operation, there are just few buttons on the handle to control the machine. And a long cable reserved keeps the operator with a safety distance from the mold flipper. Because the machine uses electric motor and speed reducer, so the total power consumption is much less than hydraulic mold flippers. And there is no leaking, the maintenance is less and easier to do.
Tags:
mold flipper