Orbital stretch wrap packaging machine
April 27, 2021
3 Comments
---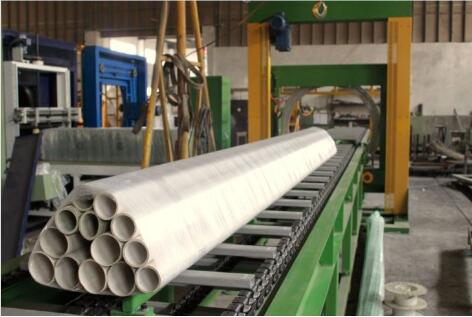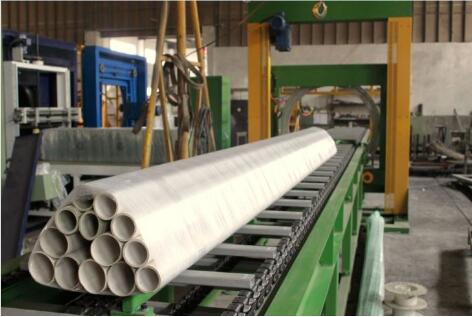 Orbital packaging machine is a rotating ring machine, used for spiral stretch wrap packaging of slender or any level products, especially stretch packaging machines used for pipes, profiles, strips, panels, etc., which can protect products during handling, transportation and storage Not damaged during the process.
The packaging machine can provide excellent product protection, faster and more effective packaging, and can also greatly reduce material consumption and energy consumption.
Basic Features:
1. Packing station:
The double-ring and double friction wheel system makes the work safe, stable and full of vitality.
The friction between the driving wheel and the ring is adjustable.
The speed of the loop can be adjusted by the inverter.
Packing position reset function.
The tension of the packaging material can be adjusted.
Protect the guardrail to ensure safe operation.
Material overlap can be adjusted within the range of 10%-90%
2. Conveying system:
Automatic entrance conveyor and exit conveyor system.
Adjust the conveyor belt through the inverter.
The conveyor is driven by a motor with a gear box.
The speed of the conveyor belt can be adjusted by the inverter.
The sensor detects the object to be operated.
3. Automatic protection system:
Automatic protection device to avoid product shaking in the packaging.
Press down the device and support roller to fix the packaging position.
The action time can be adjusted according to different packaging purposes.
4. PLC&HMI control system:
PLC and program enable the machine to be packaged automatically.
In the event of a failure, the indicator will automatically alarm. Faults can be automatically displayed on the touch screen.
Independent control panel makes operation and maintenance easy.
Interface operation.
5. Automatic mechanical feeding and cutting system (optional):
It can make the machine run automatically.
Both automatic operation and manual mode are available.
Automatic feeding and film cutting.
The action time is adjustable.
6. The length of the conveyor belt (optional)
The length of the conveyor belt is an optional part you need.
Tags:
Orbital wrapper