What Benefits Are If Palletizer Works With Stretch Wrapping Machine Simultaneously?
January 30, 2022
0 Comments
---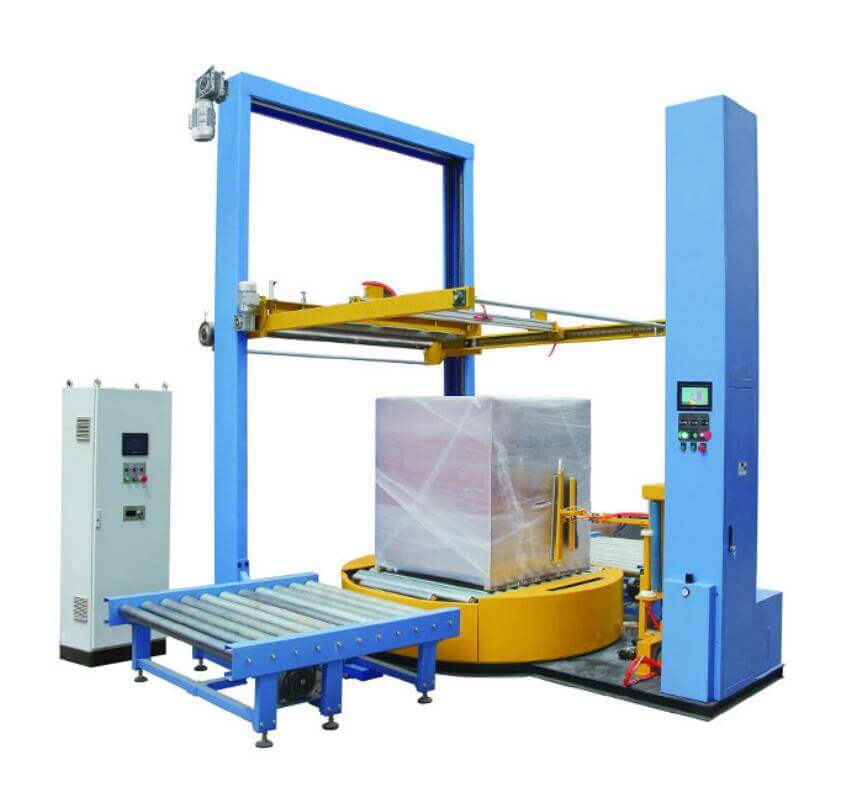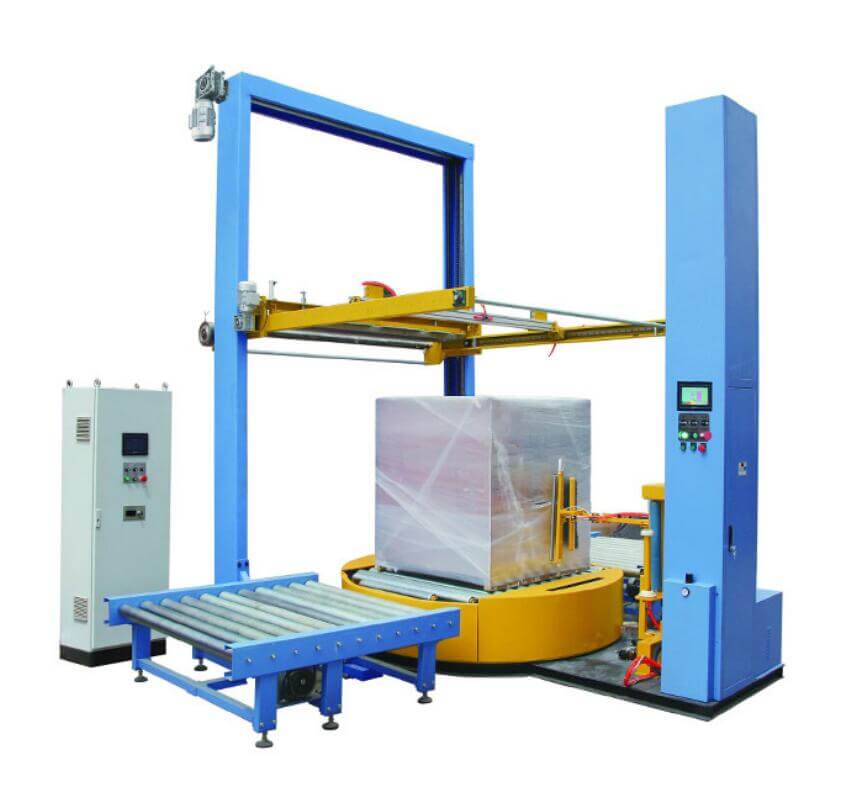 The modern technology has made it possible for stretch wrapping machine to work simultaneously during the palletization process. Think about the combination of a palletizer and a integrated pallet stretch wrapping machine. The benefit of this combination is variant from making consistent packaging to cost-saving feature. Here we listed them in below:
1. Saves Time and Energy:
People with the experience of wrapping stacked pallet loads knows how painful and exhausting it is. But if the palletizer and stretch wrapping machine is combined the tiring work can be escaped and all your workers can just focus on the other ways of the whole packaging process. Sometimes, the whole packaging time can be greatly reduced due to the automation. The work environment can get a big improvement at the same time.
2. Consistency:
The final package may be different depending on the person if it's palletizing and wrapping by hands manually. But the automated and integrated palletizer and simultaneous stretch wrapping machine keeps all the package the same and consistent. The exterior of packaging is the first impression which your customer and agent will have of your brand. The consistency of this packaging can have the influence for your brand popularity.
3. Lower Costs:
It can be a great investment at the very beginning, but overtime we can see the benefits return from the time saving and labor costs saving due to the automation and high efficiency will give you back.
4. Protect Your Products:
If our products will be placed outside, there could be lots of pollutant which damage our products and make it hard to sell again. This including the moisture, dust or dirt. But the palletizing and wrapping line machine gives us multiple layer of film wrapping to really protect our products from these invasive agents.
Summary:
Although it's a big investment, but this integrated line of palletizer and stretch wrapper can really lower your cost by speeding up your packaging process and reducing the damages due to more secured wrapping. And it's always a big win for investors from the long term.
Tags:
Conveyorized inline pallet stretch wrapper machine