Pallet inverter and pallet tipper machines are turn over machine made for specifically to flip loads on pallets. The function of the machine is variant, the main purpose of the machine is to change the pallets between wooden shipping pallets and plastic santiary pallets. They are also used to replace the damaged products like cartons and bags which is at the bottom, no need to unstack the whole load. In the cold chain industry, the pallet changer is also available to work as a pallet retriever to remove the freezer spacer frozen with cartons before shipping.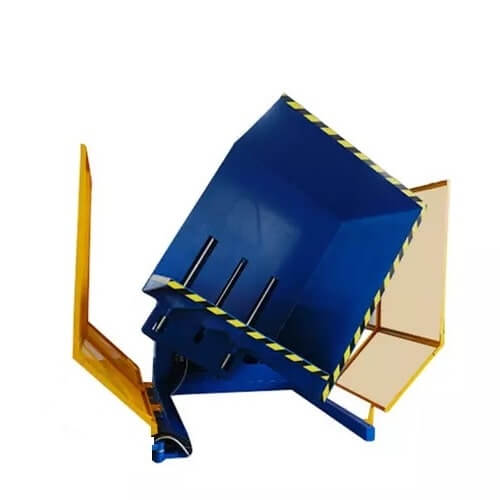 Efficient flipping machine to turn over loads on pallet 180 degree;
Optional to have dual clamp make the loads are clamped and centralized;
Hydraulic system to provide sufficient power to the machine;
Both local operation panel and remote control are available to control the machine;
Flexible to make customized design and structure to achieve the ideal performance.
| | |
| --- | --- |
| Turn over degree | 90°/180° |
| Max load | 1/2/3 tons |
| Platform size | Customized |
| Turn over speed | 50-65 sec/180° |
| Power supply | 380V/50Hz/3Ph |
| Output | 7.5Kw…. |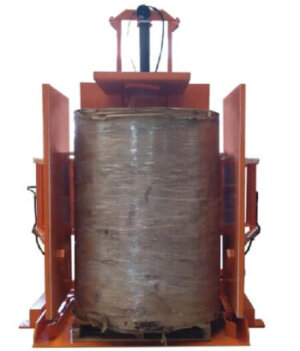 Efficient pallet turning machine to tilt pallet loads 110 degree for exchanging pallets;
Top pressing platen to clamp the loads, keep it stationary at flipping;
Independent pallet flipping board motion to replace the pallets after turn over;
Safety guard surround the pallet changer machine to prevent alliens to get inside;
Two side panels to hug the loads, prevent the possible falling of certain cases like stacked cartons, bags and bottles which are easy to scatter.
| | |
| --- | --- |
| Turn over degree | 110° |
| Max load | 1/2 tons |
| Platform size | Customized |
| Turn over speed | 1.5-2 min/time |
| Power supply | 380V/50Hz/3Ph |
| Output | 5.5Kw…. |