Horizontal coil wrapper stretch wrapping corrugated hose coils
March 28, 2021
0 Comments
---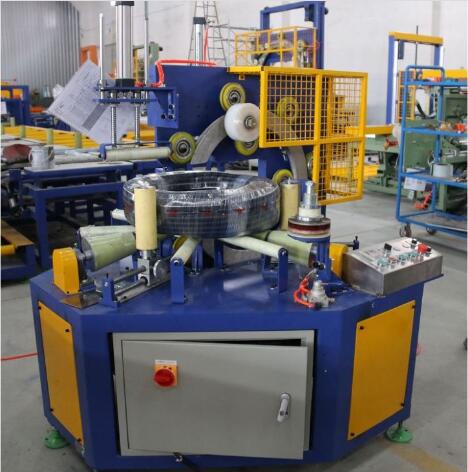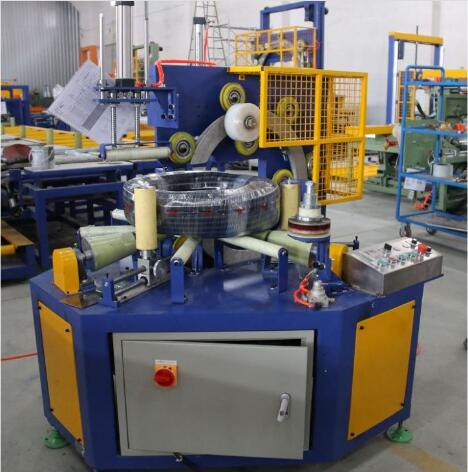 The horizontal coil wrapping machine is designed for tightly packing tube coils, hose coils or any other coiled objects such as PE tube coils, drip tube coils, garden tube coils, hose coils, tube coils, wires, tires, etc.
The corrugated hose coil is tightly stretch wrapped by winding through the inner core, making it sealed, dustproof, waterproof, rustproof, and looks neat and beautiful when stored and sold. Two packaging materials can be packed together to provide better protection. This kind of packaging machine is more suitable for light-weight packages that are easy to manually load and unload.
Machine Features:
Horizontal structure, vertical coil eyes.
The swivel ring has an integral casting structure, and the operation is stable and firm.
PLC control system.
Overlap rate, packing tape tension can be adjusted accordingly.
Different packaging materials can be selected.
Suitable for all kinds of stretch film materials.
In the event of a failure, the indicator will automatically alarm.
Safety cover to ensure the safe operation of employees.
The roller is wrapped by polyurethane, which can effectively protect the product.
Modular structure.
Automatic feeding and cutting are available.
The conveyor belt can be equipped with automatic operation function.
Tags:
Hose coil wrapping machine