Adhesive tape orbital wrapping machine for sale
---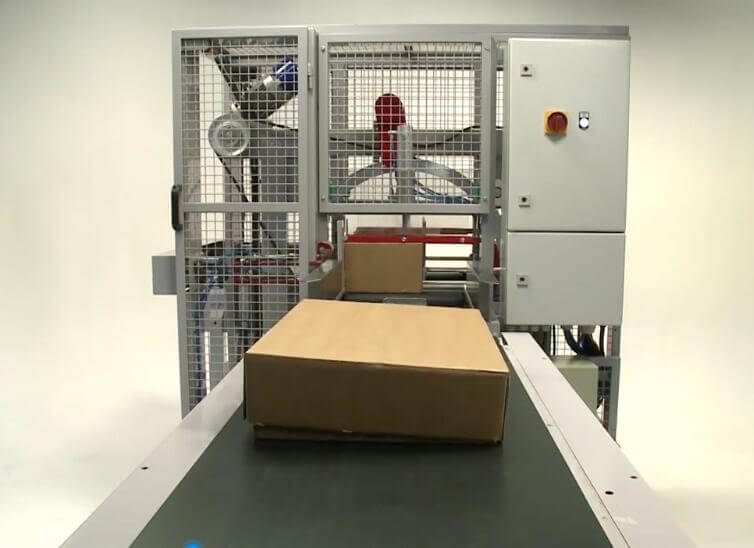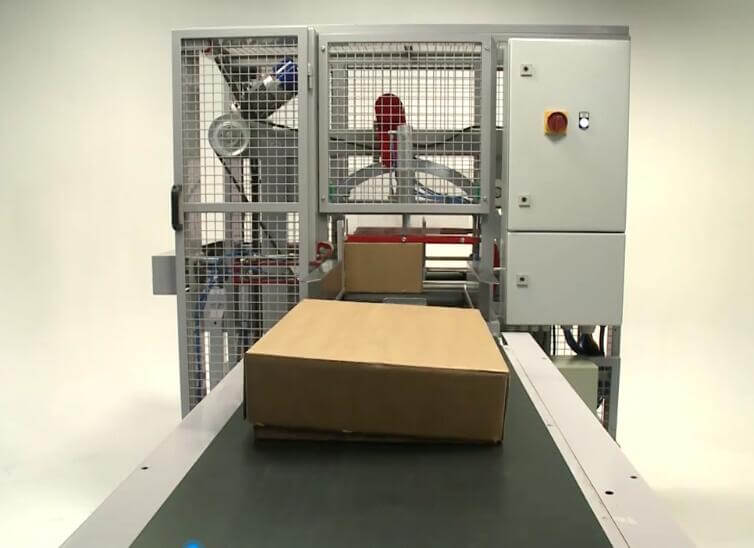 The tape orbital wrapping machine is a special horizontal orbital wrapping machine which is using the one sided adhesive tape such as BOPP tape as the packaging material instead of common materials like LLDPE or PE stretch film, composite paper and craft paper.
It's the ideal machine to wrap the cartons and boxes or other cases like foam containers which are packaged with food and meat…….inside. A different way of cartons and box sealing to compare to the carton sealer. It's also the good alternative to strap multi layer of plastic trays loaded, such as the valuable electronics in the plant of a PCB factory. It's a safe and soft but reliable strapping equipment to replace the strapping performed by carton baler with the hard material of PP strap belts.
After years development of this machine, it's now a fast and efficient packaging solution which recently become popular among many users of orbital stretch wrapping machine and strapping machines. To speed up the running of this machine, we have adopted servo motor to the driven power system of the turning ring of the tape orbital wrapping machine. It is a great machine which might be helpful to your product's packaging one day.
Tags:
Adhesive tape orbital wrapping machine