The consisting parts and parameter of the hydraulic steel coil upender
---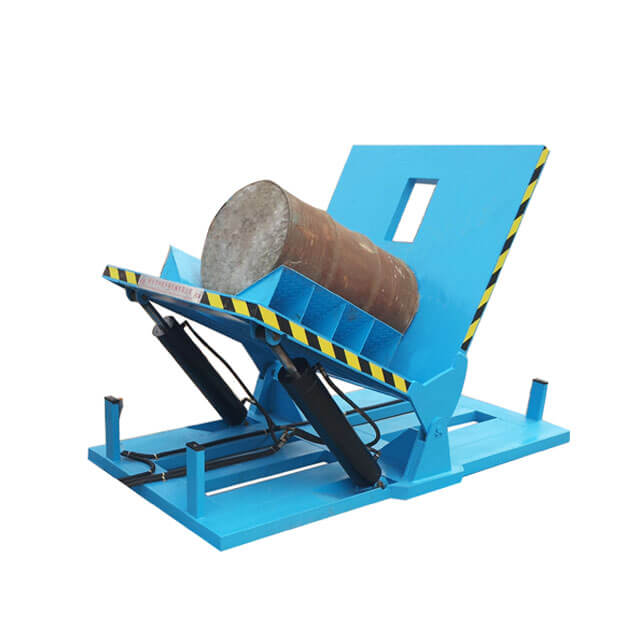 What are the parts and components of the steel coil upender:
1. Saddle
2. Lifting hydraulic cylinder
3. Push plate device
4. Push plate hydraulic cylinder
5. Rolling frame body
6. Fix the base
7. Rolling hydraulic cylinder
Determination of hydraulic cylinder parameters
The execution of this turnover equipment action is realized by hydraulic cylinders. The function of the hydraulic cylinder is to convert hydraulic energy into mechanical energy. Make the mechanical mechanism realize linear reciprocating motion or reciprocating swing motion less than 360°.
Maximum coil weight: 30t
Working pressure: 14MPa
The determination of hydraulic cylinder size parameters can be determined by the following formulas (1) and (2):
1) The bore D on the side without piston rod is:
D=m(1)
2) The cylinder diameter D on the piston rod side is:
D=m (2)
In the formula, F and F- are the theoretical thrust and tension of the hydraulic cylinder respectively, N; p- the oil supply pressure, MPa;
d-piston waste diameter: the d value can be selected as follows, m;
Finally, choose the largest of the cylinder diameter D value obtained by Wang's formula, and round it to the standard value.
The rod diameter d value shall be close to the rod diameter value under the standard cylinder diameter D value.
Tags:
hydraulic coil upender