High speed orbital ring pallet and skid stretch wrapping machine
---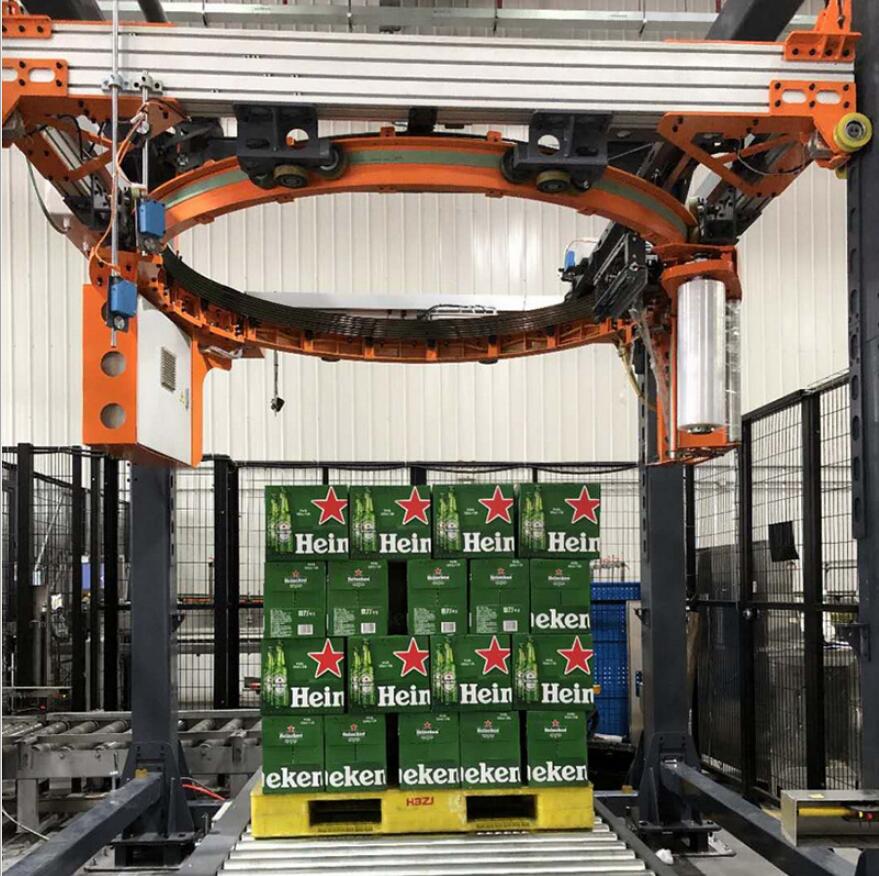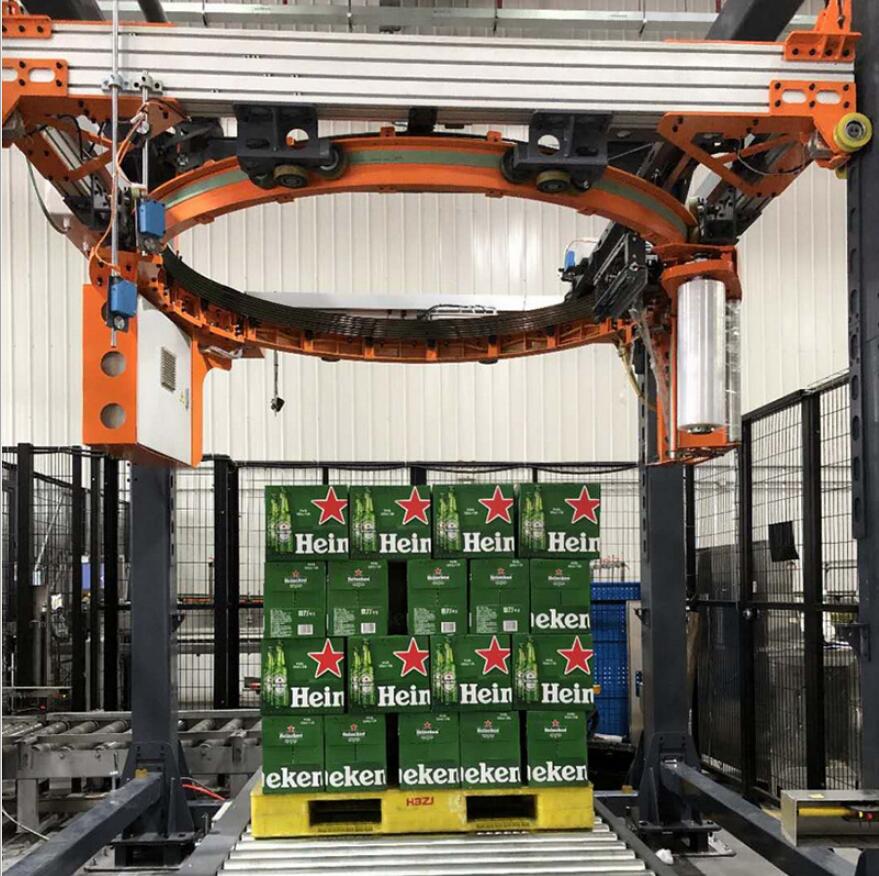 The orbital ring pallet and skid stretch wrapping machine uses stretch film to wrap pallet goods or pallet loads and is mainly used in beverages, logistics integration and fields that require high-speed production capacity. It's the pallet packer machine with the highest wrapping speed.
The special feature of this orbital ring pallet and skid stretch wrapping machine is that electricity will be generated to drive the pre-stretched film frame when the rotating ring rotates. This technical solution can be used to try out the sliding electrical components during the operation of the equipment, and there is no electricity. The possibility of spark generation reduces maintenance costs so that the equipment can be used in humid and dusty environments. The orbital ring pallet wrapper machine can start wrapping and packaging on any part of the pallet cargo, reducing the use of packaging materials.
The different parts of the orbital ring pallet wrapper machine:
Rotation system—
Automatic reset; efficient and sensitive braking system.
Film stretching system—
Pre-stretched film frame, pre-stretched up to 250%, automatic film feeding, frequency conversion speed regulation.
Control System—
PLC control, monitoring and self-checking function, the number of winding layers and times are adjustable; winding can be started at any position.
Safety protection—
Eye-catching flashing safety warning, protective net, safety inspection of incoming and outgoing goods.
Tags:
high speed pallet packer