Hose Pipe Coiling Making And Strapping Machine
---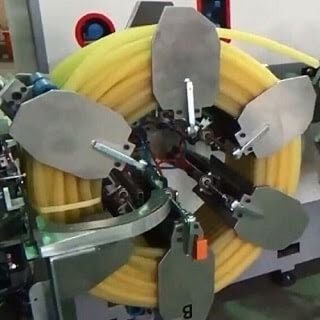 Automatic system for hose coiling and coil strapping packaging machine.
The machine can online using after pipe extrusion line. All machine configurations from world famous brands,and machine design is the most advanced integrated machinery around the world.
Machine detect hose pipe position automatically by sensor. 3 or 4 or 6 stripes can be selectable from settings for strapping packing.
More machine details you can contact us anytime.
Tags:
Hose and pipe coiler machine