On-line pallet and skid winding machine automatic pallet stretch wrapping line
---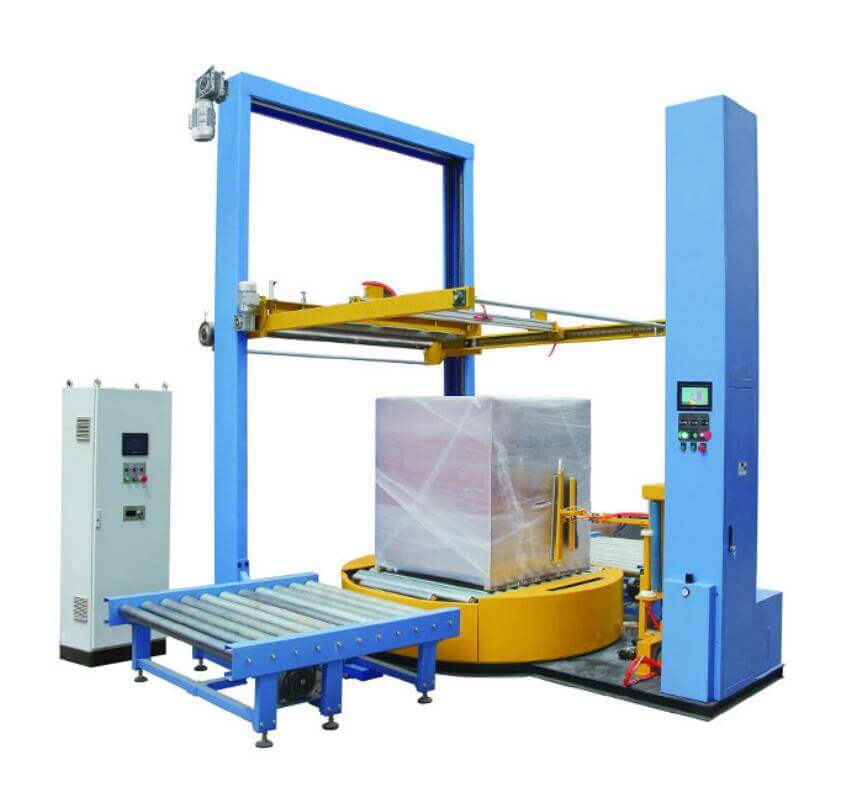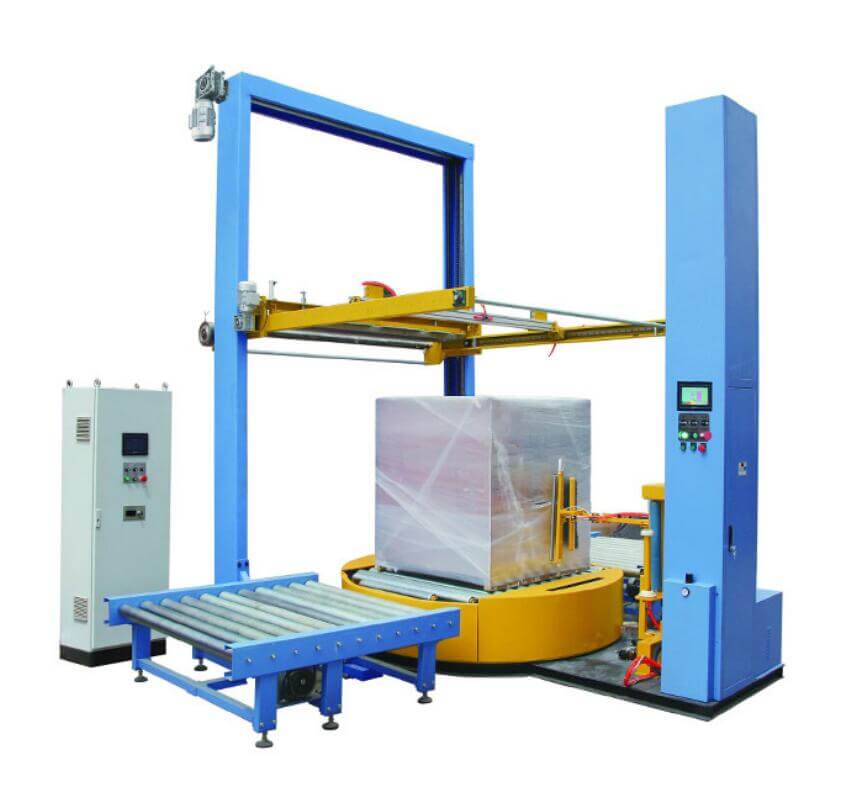 TP-ZX series on-line winding packaging machine is the pallet packaging machine uses LLDPE stretch film/stretch wrap as packaging material, which is applied to wide packaging of pallet and skid loaded cargos.
The use of winding methods to package various regular or irregular goods, using the shrinkage of stretch film, the properties and self-adhesiveness bind the goods and the pallet into a whole, and play a fixed role, so the goods will not be loose and collapsed, and they can also prevent dust, moisture, and damage to the goods. It is especially suitable for a large number of fast transportation or storage, strapping cartons, bottled beverage or bulky goods.
It greatly reduces labor intensity and improves work efficiency, this makes it become the best equipment for modern enterprise product packaging.
The photoelectric switch can automatically sense the height of the goods. The number of winding layers at the top and bottom, the number of times, the top-over time, and the number of reinforcement layers are 0-9. LED display can be set directly on the panel. Operators only need to press the automatic operation button to complete the entire packaging process. The user can adjust the tension of the stretch film through the screw according to the characteristics of the goods and their own needs, pre-stretch function will make even tighter wrapping package, avoid the pallet loaded goods to slant due to loose package.
It's widely Used in industries such as furniture, cold chain, food and beverage, printing and papermaking, bottle making, fruit and grocery as well as various building material loaded on pallet or skids. It has the characteristics of stable performance, simple operation and reliable use.
Tags:
online pallet wrapping packaging