Electrical cable packing machine of coil stretch wrapper
March 30, 2021
0 Comments
---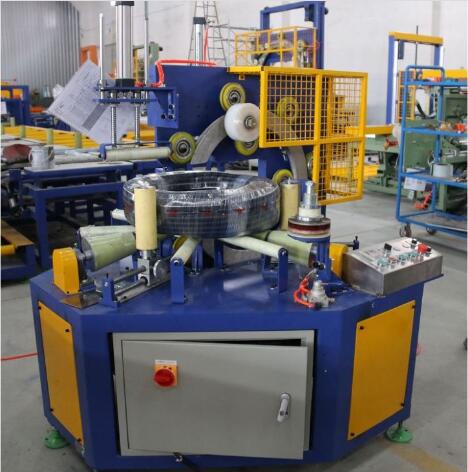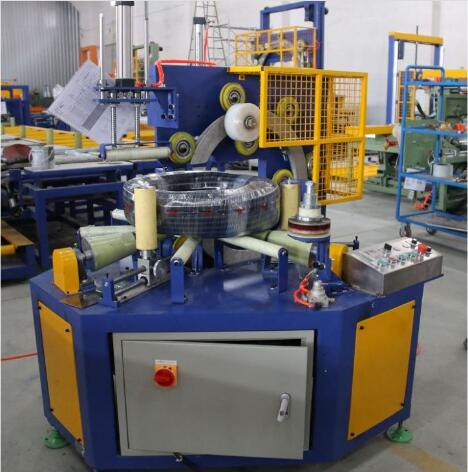 The EM series of cable wrapping machines are mainly used in the electrical cable industry, and can be widely used for various sizes of cable wrapping and other round objects packaging, such as hose coils, tube coils, wire coils, etc. The packed cable coil is tightly wrapped by the stretch film, which is not only beautiful, but also neat and safe, which is convenient for storage and transportation. The operation is simple, but the packaging efficiency is extremely high and the cost is low.
Emanpack is committed to providing customized packaging solutions to meet the different needs of all rubber and plastic industries for many years. The cable coil packing machine works in a horizontal state, so that the cable coil is tightly sealed by the stretch film, and the packaging looks neat and beautiful, neat and safe. The packaging efficiency is high, but the labor cost and material cost are low.
The special feature of the cable coil wrapping machine:
The design of the machine is simple, and the operation is safe and convenient.
The cable winding machine is in a horizontal state, which is convenient for manual operation.
The integrated electrical control panel is easy to operate and save space.
Adopt the fixing device to avoid the coil shaking during packaging.
PLC and HMI systems can be used for automatic program settings, and the amount of packaging materials can be calculated by automatically and easily inputting ID, OD, and width.
You can choose the synchronous wrapping device to wrap the two materials together.
Tags:
Electrical cable coil wrapping machine